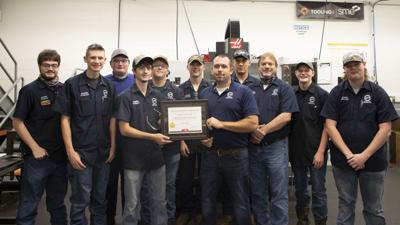 In October, the Machining Program of Indiana County Technology Center successfully completed a diligent evaluation and earned the National Institute for MetalWorking Skills (NIMS) accreditation.
NIMS accreditation is the nation's only distinction for excellence in manufacturing training.
Accredited programs demonstrate the ability to produce skilled, work-ready individuals that fulfill industry's 21st-century workforce needs.
Students enrolled in the ICTC NIMS Accredited Program can earn up to nine Level 1 NIMS credentials. NIMS credentials provide a competitive edge to graduates when applying for jobs because they have demonstrated that their skills meet industry standards.
Congratulations to the instructors and the students of ICTC!
We're always interested in hearing about news in our community. Let us know what's going on!